Everyone knows that makeup in the summer can be a nightmare. It's hot out, your face is glistening (or full on sweating if you're me), you might even be going into water at some point. A lot of people make the common mistake of using the same makeup for winter that they do for summer. This is never a good idea and can lead to breakouts and other skin problems. It's important to notice the difference in your skin in between seasons so that you can adjust your routine accordingly.
For me, I like to apply a lighter moisturizer in the summer, something with an SPF so that my face has coverage throughout the day. I also like to switch from liquid or cream foundation to powder. For my eyes I find that the tanner I get the less my winter eye shadow looks quite as stunning, so I like to switch to warmer, bronzier browns and golds. My lips I'll play around with but I try to avoid very dark colors in the summer, and often look for brighter pinks, corals and even nudes that will make my lips pop.
My favorite foundation for summer, hands-down, is the bareMinerals loose foundation. It's so light weight it barely looks as though I'm wearing any makeup and it doesn't feel heavy or thick on your skin. Also, it's easy to reapply throughout the day if need be.
In the winter I like to rely on my Kiehl's moisturizer as it is extra moisturizing and I find that my skin gets dry in the cold. In the summer it's all about my Garnier Skin Renew Moisturizer. This is the least greasy feeling moisturizer I've ever used so it's amazing in the summer. It also has SPF 28 so it protects your skin.
For mascara I find it's really difficult to find a good waterproof formula. Some of them get really flakey, others don't stay in place and others look like you've just clumped a bunch of black stuff on your eyes. I personally really love the Bobbi Brown No Smudge Mascara. It stays in place incredibly well, even in the pool and it doesn't cake up or give you spider lashes. Well worth the $25 investment. If you'd prefer not to spend as much, the Maybelline Volum'Express The Falsies Waterproof Mascara is phenomenal! It's only $7 but it stays in place just as well as the Bobbi Brown formula. It also gives your eyelashes a very full, voluminous look.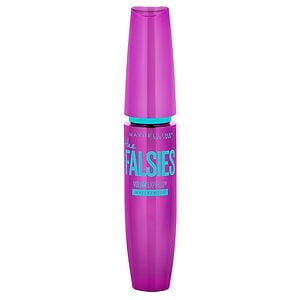 Lastly, my secret trick for keeping my makeup in place all summer long is applying the Neat 3B Face Saver Gel before applying anything else to my skin. Using this as a base even before my foundation reduces perspiration and oiliness which helps to keep my makeup in place all day long. I stumbled upon this stuff a few years ago and I absolutely love it! It works so well for reducing sweat on your face/neck and is gentle enough that it doesn't sting or affect your skin negatively. Definitely worth the investment if your skin tends to get extra oily in the summer.
These are just a few of my favorite summer makeup products...what are yours?
xo
Kelly